London Fire Brigade Assistant Commissioner Dan Daly said: "The Brigade welcomes the news that a recall notice is to be issued for up to 500,000 Whirlpool tumble dryers which pose a fire safety risk. 
"We first asked Whirlpool to change its advice to consumers more than three years ago so we are pleased the Government has now stepped in to ensure potentially dangerous white goods are urgently removed from people's homes.
"Our Total Recalls campaign has led the way in championing the call to make white goods safer by reducing the risk of fire and trying to improve both the information that is made available and level of transparency on safety matters for the consumer." 
The Brigade has long been raising concerns about the company's defective appliances and around its modification programme to rectify the issue of fluff catching on the heating element and causing fires.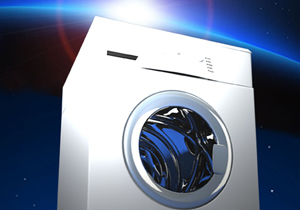 What is our Total Recalls campaign?
Read more about what we've been calling for
An Office of Product Safety and Standards review of the tumble dryers stated that consumers with appliances which have been modified could continue to use them, but the Brigade said Whirlpool needed to do more to highlight the risks of those yet to be repaired.
The Brigade has also raised concerns around the modification programme and that any problems that could lead to a fire risk may not be apparent for some time and says Whirlpool needs to be more open with consumers about how effective the modification is. 
Anyone who has an affected tumble dryer should contact Whirlpool immediately on 0800 151 0905. The company has advised anyone with an affected tumble dryer that has not been modified to switch it off and not use it until the modification has been completed.