On 1 January 2017, history was made when Dany Cotton became the first woman commissioner of London Fire Brigade.
Dany's appointment in the top job came 35 years after the first woman joined the Brigade; however, women have been involved in the fire service long before then.
The first Chief Fire Officer of the Metropolitan Fire Brigade, Captain Sir Eyre Massey Shaw, helped teach female students at Girton College how to use firefighting equipment and successfully tackle a fire. The Cambridge institute had its own all-women's fire brigade from 1878 until 1932.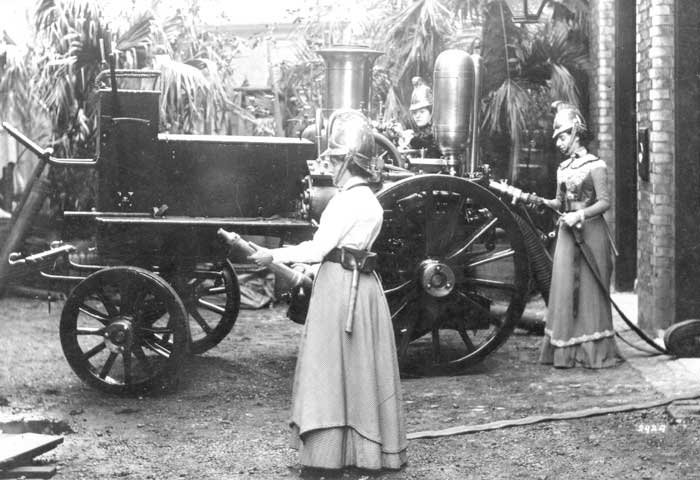 All-women fire brigade: Students at Girton College, Cambridge were taught how to fight fires by the first Chief Fire Officer of the Metropolitan Fire Brigade, Captain Sir Eyre Massey Shaw.
Although women were trained how to protect factories from fires during the First World War, it was not until the 1940s, and the outbreak of the Second World War, that they would play a far greater role in the fire service.
The Auxiliary Fire Service (AFS) formed in 1938 and, as a result of most men joining the army, a huge recruitment drive was launched encouraging women to join the fire service for the first time.
Women were not expected to put out fires during the war but they did everything else, from being drivers and despatch riders, to working on the communications network and other various tasks around the fire stations.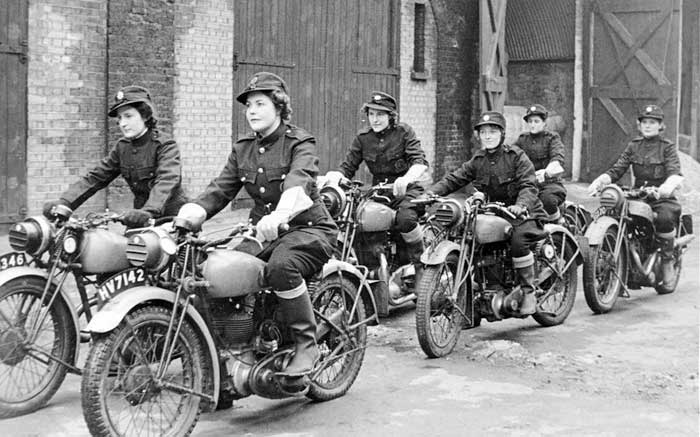 Everything else: Although women were not expected to fight fires they were given other roles such as despatch riders and drivers. These perilous roles often involved driving in pitch black at night during enemy air raids.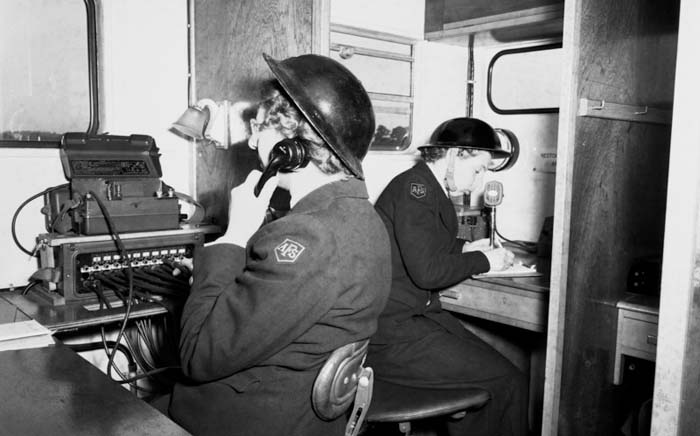 Control: Women worked long hours in a range of roles during the war.
In 1941, the AFS moved under the control of the government, becoming the National Fire Service (NFS). A formal rank structure was established mirroring that of the men and by 1943, over 90,000 women had enrolled in the NFS.
Trailblazing women
Among the thousands of trailblazing women were Lady Betty Cuthbert, Joyce Hicks, Mary Oddy, and Gillian Tanner.
Lady Cuthbert had joined the AFS in July 1938. She was the 23rd woman to volunteer and, when the NFS formed, was appointed Chief Woman Fire Officer and stationed at London Fire Brigade headquarters at Albert Embankment.
She was a popular figure who was in charge of recruitment, organising training, fitness regimes, and the structure of duties for women firefighters. She was awarded an OBE in 1943 and a CBE in 1946.
Joyce Hicks had joined the AFS three months before war broke out in 1939. She began her career as a trailer pump driver before being promoted to Staff Officer with the formation of the NFS.
Joyce was responsible for the fitness of female recruits and introduced a compulsory medical and fitness test that all new recruits had to pass before joining – something that had not previously existed.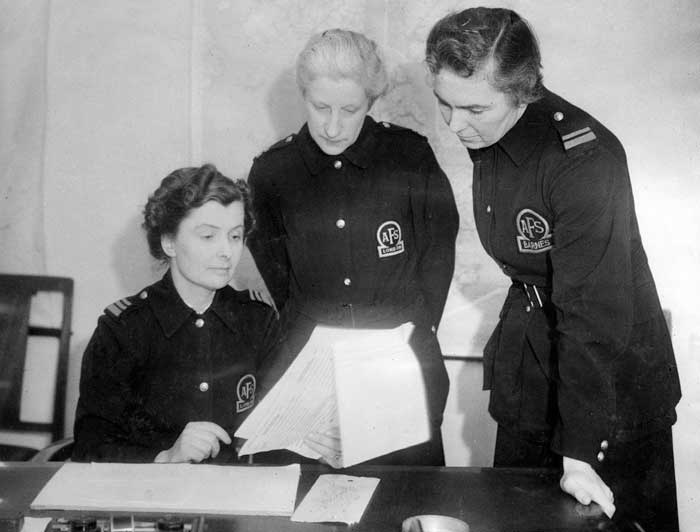 Trailblazers: Lady Cuthbert (left), Mary Oddy (centre) and Joyce Hicks.
Mary Oddy had worked in a school before joining the AFS in 1938. She worked alongside Lady Cuthbert and Joyce Hicks as a Staff Officer at Brigade headquarters.
These three women later received commendations for their work in the fire service during the war.
Gillian Walton-Clark – whose maiden name was Gillian Tanner – was awarded the George Medal for her bravery during the Second World War.
As a 21-year-old she delivered petrol to fire pumps around Bermondsey while the docks were being bombed during the Second Great Fire of London in 1940.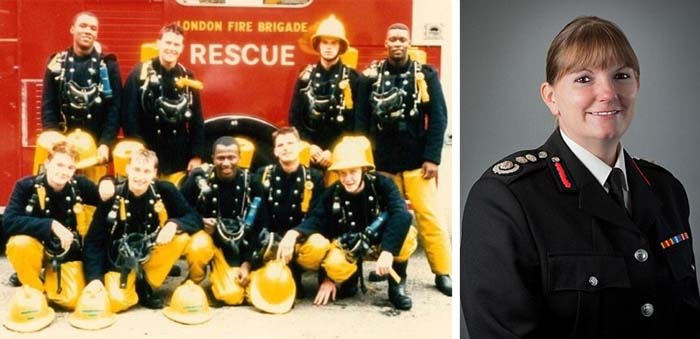 Climbed the ranks: Dany joined the Brigade as a teenager in 1988 and became Commissioner in 2017.
In 2005, Gillian told the BBC she simply did what she was asked to do.
She said: "You don't think about it – the things happening when the fires were going. You could hear the bombers, but you just got on with it.
"If you are going to be killed, you are going to be killed and that's all there is about it."
The NFS continued after the war before eventually being disbanded in 1948. Many women remained in the Auxiliary Fire Service until it was later disbanded in the 1960s.
'Everyone can bring something different to the role'
In 1965, the Greater London Council was established and encouraged women to get involved in the fire service not just in traditional roles, such as communications or administration, but operationally.
London's first woman firefighter was Sue Batton. She joined in 1982 and was stationed at Lewisham Fire Station. A further 60 women joined the Brigade throughout the 80s, including Dany.
Hear from women who served during World War II
To watch the full video visit our pop-up museum.
Dany said: "When I decided to apply for London Fire Brigade, my family thought I was mad.
"I've worked hard to prove that women make great firefighters and everyone can bring something different to the role."
As of February 2017 there are 324 women firefighters – approximately 7% of the operational workforce – with more than 400 more women working as control officers or at Brigade headquarters.
To celebrate International Women's Day, visit our pop-up museum all this week to see rare footage of women in the fire service during World War II and hear their experiences about protecting the capital. The pop-up museum is free to visit and is open Wednesday to Sunday, 10am until 4pm.