With organised firework displays cancelled this year due to Covid-19, London Fire Brigade is calling on Londoners to think twice about holding a firework display or building a garden bonfire at all and to consider celebrating a different way with less risks.
The Brigade is preparing for a busier night than usual with a risk of people becoming injured at home or fires getting out of control.
Over 2000 incidents attended
Last year, we attended more than 2000 incidents over the Halloween and Bonfire Night period - 29 October to 12 November.
Over the last five years 45 percent of fires ignited by fireworks during the Bonfire Night period occurred at residential properties. There is a reason why firework displays and bonfires are normally organised by professionals in large spaces as they can get out of control very quickly.
With our warning in mind, we are calling on Londoners to follow our safety advice and Covid-19 guidelines.
The Brigade's Assistant Commissioner for Fire Safety, Paul Jennings said: "As public firework displays are not taking place this year, we understand you may still want to celebrate. But we urge you to think twice about holding a firework display or building a bonfire in your garden.
"Think about your neighbours, particularly older people or those who are self isolating, pets and of course those of us in the emergency services.
"Despite our warning if you do choose to have your own display, never drink alcohol and set off fireworks, keep fireworks in a closed metal box and only ever buy ones which carry the CE mark.
"Bonfires should be clear of buildings, sheds, fences and hedges. Bonfires in your back garden can especially be dangerous.
"This time of year is usually one of the busiest for firefighters and Control Officers and we also need to support our NHS colleagues, so please help us, by keeping yourself safe."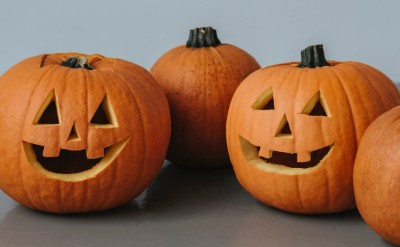 Arson at Halloween
We're asking you to report fly tipping, abandoned vehicles and derelict buildings to help prevent deliberate fires on Halloween.
Be considerate towards others
Inform your neighbours if you're planning on letting off fireworks. Please be considerate if you are letting off fireworks and make sure the noise is over by 11pm. Fireworks can also cause a great deal of distress to animals. In a recent survey, 62 per cent of dog owners reported their pets showing signs of distress during fireworks season, with 54 per cent of cat owners experiencing the same. 
We are supporting RSPCA's 'Bang Out Of Order' campaign, encouraging the responsible use of fireworks and the adoption of tighter regulations concerning their use.
Don't take any unnecessary risks this year and make sure you are following the Covid-19 guidelines. There are many alternative ways to celebrate Bonfire Night at home, some ideas include: making your own Guy Fawkes and bonfire crafts, decorating the house, purchasing glow sticks for children and baking bonfire goodies.
Whilst most people enjoy fireworks responsibly, in the wrong hands they can cause real misery. Remember that fireworks are explosives, and as such should be treated with respect and only used in accordance with the manufacturer's instructions and the Firework Code.