What is the museum, and what does it aim to achieve?
Our vision is to shape the London Fire Brigade (LFB) Museum into a recognised historical and educational resource. We hope to be a museum that:
Educates, commemorates and inspires pride in London and our unique firefighting and rescue heritage.
Explores how the Brigade's past continues to influence its future.
Safeguards an internationally significant collection through research, conservation, documentation and curatorship.
Through fire safety education, supports London Fire Brigade in making London a safer city.
What does that mean in practice?
We work to create an exciting, inspiring experience that delivers in four areas:
Celebrating London Fire Brigade's rich history by explaining the major events which have shaped the fire and rescue service in London.
Enhancing the experience of diverse audience groups by using the collections for the enjoyment of new and repeat visitors.
Protecting the collection to make sure it is available for people now and into the future.
Managing the museum resources flexibly, efficiently and effectively.
Where is the museum?
Our museum has been on the move, and we're currently running as a pop-up in a fantastic space that used to be a fire engine garage! It's called The Workshop and is based on Lambeth High Street.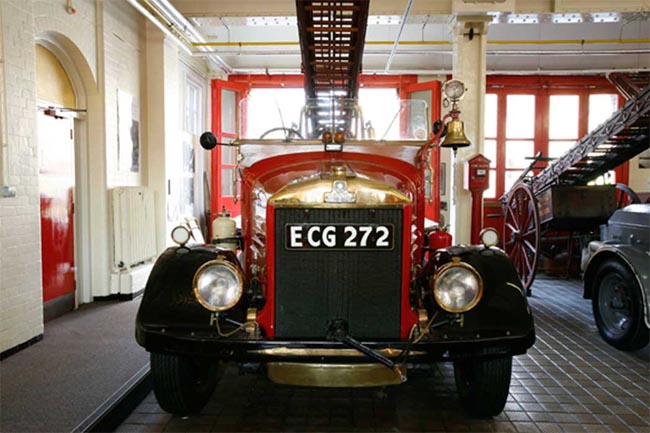 Come and visit us
See what's on offer at the London Fire Brigade Museum by visiting our pages.